---
Ed Tepper Joins CoPeace as COO
---
Tepper Brings Over Three Decades of Executive Experience to the Impact Holding Company
DENVER – Ed Tepper has been named the Chief Operating Officer of CoPeace, an innovative impact holding company, CoPeace announced Tuesday. Tepper brings over 30 years of results-oriented and hands-on operations and financial management experience to the CoPeace executive team.
"It is a distinct honor and privilege to join the CoPeace executive team, board of directors, and investor group," Tepper said. "I believe CoPeace addresses important market needs by investing in companies that strive to do good every day, making these investment opportunities available to everyone, and holding itself to the highest standards of conduct, fairness, and transparency."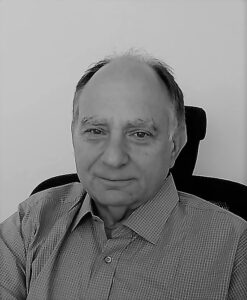 A self-described technology enthusiast and early adopter, Tepper has thrived in high-growth environments across multiple industries and has devoted most of his career to growing entrepreneurial and middle-market businesses. He was instrumental in the restructuring and restoration of profitability of two domestic and global manufacturing and distribution businesses.
"Ed brings a great energy and attitude to the CoPeace team, in addition to his years of management experience across multiple industries," CoPeace founder and CEO Craig Jonas said. "Ed has an outstanding track record of  developing, motivating, and leading top-performing teams."
Tepper co-founded an advanced digital media services company, serving an elite clientele, including HBO, Showtime, A&E, and academy-award-winning filmmakers. He was co-founder and CFO of an Emmy-winning team recognized for bringing revolutionary enhancements to live sports broadcasts, including American football's yellow first-down line and baseball's pitch zone.  
Previously, Tepper was COO of Sterling Ventures, an investment arm of a prominent New York real estate firm that also owns the New York Mets baseball team. Early in his career, he was an economist for Merrill Lynch and The Federal Reserve Bank of New York. Tepper earned his M.B.A. in finance from The Wharton School, University of Pennsylvania, and holds a B.A. in economics from Washington University in St. Louis, where he was a 3-year letterman on the men's tennis team.
Tepper has served as a judge for the Penn-Wharton Startup Challenge since 2004. He also sits on the Board of Directors of The Tepper Family Foundation and the Chester-Mendham Little League. He is a proud father of three, a youth baseball and soccer coach, and resides in the New York metro area.
About CoPeace
CoPeace is a unique holding company, building a portfolio of carefully selected for-profit companies having measurable social and environmental impact. Investing in CoPeace is available to everyone.
CoPeace has raised capital from its private network of investors and plans to launch a direct public offering under Regulation A later this year, providing an investment opportunity to the general public.
As a designated Certified B Corp and a public-benefit corporation (PBC), CoPeace is committed to acting morally, ethically and responsibly in regard to society, the environment, the natural world and the world at large. CoPeace joins an exclusive community of just 2,500 B Corps and is one of approximately 400 B Corps also registered as a public-benefit corporation.
For more information about CoPeace and how you can grow your money for good, visit copeace.com.